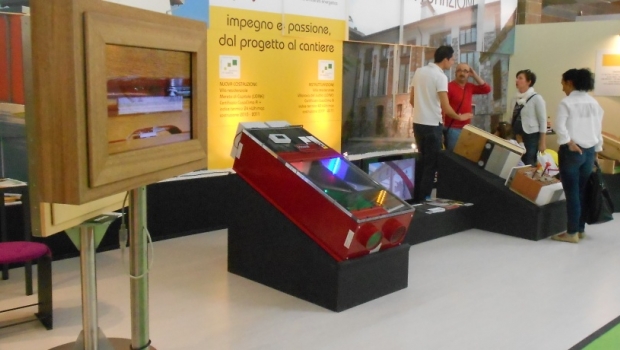 The group itAED in collaboration with Ideabita SrL participated in 2013 at the 60th exhibition of Udine (Italy), the most important fair in the north-east of Italy.
The appointment with CasaModerna lasted ten days for a full immersion in the style and in the production of about 500 direct and indirect exhibitors,offering the best national and international brands.
The exhibition regards the living area, the furnishings, accessories and solutions of high design, bathroom furniture, outdoor furniture and garden focusing on the areas of windows and doors, paneling and plant .
The pavilion 7 Casa Biologica is dedicated to companies, products, professionals and projects in the field of green building and eco architecture, where there was our stand.